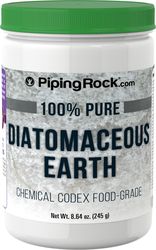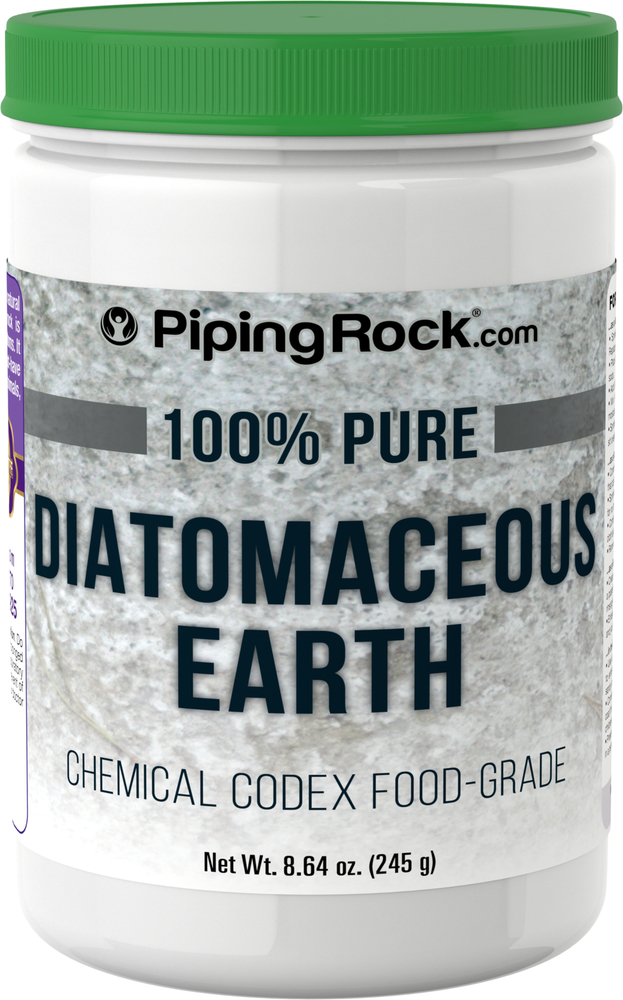 Click image to zoom in
Diatomaceous Earth, 7.23 oz (205 g) Bottle
Our Price:
QAR ﷼ 19.27
(25% Off)
Diatomaceous Earth - A Versatile Natural Product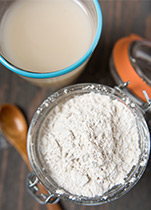 Diatomaceous Earth is truly an amazing and versatile natural product! This naturally-occurring soft sedimentary rock is created from the fossilized remains of algae called diatoms. It is easily crumbled into a fine white powder that is a must-have in any home!
Non-toxic and safe around humans and animals, Piping Rock's 100% Pure Diatomaceous Earth is chemical codex food-grade.
Diatomaceous Earth food grade can be used as a natural deodorizer, as a non-toxic cleaner, as a beauty product, in the garden, and more!
Piping Rock's Promise:
We proudly offer you our evolving selection of Beauty & Personal Care products at the best value in the industry! From Clay Powders to Organic Certified Coconut Oil, Biotin & Keratin Supplements, soothing Creams, Serums & More, we have you covered. We offer an endless variety of favorites that are always evolving to meet every unique beauty trend. Our formulas are crafted through environmentally-friendly practices with Cruelty-Free testing and rigid safety standards.
About Piping Rock's Quality:
You've found your One-Stop-Shop for Beauty & Personal Care at Piping Rock. Our products are perfected with premium-sourced ingredients and created in our own "GMP Certified" manufacturing facilities. We verify Piping Rock products with third-party, FDA-registered agencies to ensure quality & purity. Each product goes through hundreds of checks, in-process and post-production. Furthermore, we can assure you that everything that is on our label is consistent with our formulas. We guarantee purity, potency, safety and innovation in everything we do.